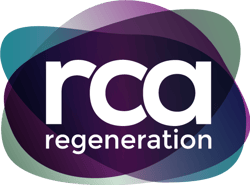 Virtual Public Consultation
Waverley House, Queens Avenue, Bicester
Welcome to this Virtual Public Consultation website, relating to the proposed development of new, high-quality homes on the site of Waverley House, situated on Queens Avenue, Bicester, OX26 2PY.
The purpose of this consultation is to keep local people informed and to gather a diverse range of views and perspectives on the design and layout of the proposed development.

All comments will be carefully considered and may result in changes to the overall development. Once the application is submitted, there will be further opportunities for you to comment on the proposed development. The next consultation will likely be connected directly with the planning application involving Cherwell District Council.
Site Background
The existing building is known as the former Bicester Magistrates Court, built in the late 1950s, originally as Council offices. In 1995 the building was converted to the Magistrates Court, but was decommissioned in 2016, as hearings were moved to courts in Banbury and Oxford. Therefore, the building has lay empty for the last 5 years.
The former court is a large T-shaped brick-built building of modest styling with a series of modern additions internally and externally. There is a small amount of landscaping at the frontage, and a small area of grass to the rear of the building. The building is set back within the plot, with views to the building being partially screened by a few mature trees.
Surrounding the site is a rich mix of land uses, with Thames Valley Police station located just to the north and a Fire Station and Church immediately to the south. The site is within a short stretch of buildings on the west side of Queens Avenue, characterised by larger buildings, set within sizeable plots with a slightly more open character. Further north, south and opposite the site is perhaps more typical of the wider character, with more modest plots at a higher density. The site is within walking distance of the town centre, where there are numerous restaurants, shops and employment opportunities.
Proposals
Our clients have acquired the site from Homes England, with the intention of providing a high quality residential development. They have appointed a team of architects who have produced some plans for discussion, which are shown below.
The proposals involve the demolition of the existing building and the construction of approximately 50 apartments, primarily with 1 and 2 bedrooms. The proposals aspire to a high standard of design, and the apartments are likely to be 3 or 4 storeys in height. To this end, we are exploring an 'Option A' (4 storey) and 'Option B' (3 storey), which are shown in the illustrative plans below. The proposal is being put forward as a low-car development, designed to discourage the use of private cars to reduce congestion and pollution. This will also encourage more sustainable means of transport, such as walking, cycling or using public transport.
Because whilst the site has an existing access there are opportunities for future residents to take advantage of sustainable modes of transport too. There is a bus stop located at the site frontage, whilst the much larger bus station at Pioneer Square is easily within walking distance. Bicester North Railway Station is 0.5 miles (11 minute walk) to the north, facilitating journeys to the wider area and beyond.
We believe that as the site is in such a sustainable location, close to a doctor's surgery, leisure centre, restaurants and shops, that apartments in this location are likely to appeal to a diverse demographic of future residents. This might involve older people who wish to downsize right through to younger people looking to get on the housing ladder.
The Council have been involved in early discussions, through a pre application enquiry, and they have confirmed that they would support the principle of redevelopment at the site.
Local Planning Authorities are required to provide a 5 year housing land supply – put simply, this means they must demonstrate that they have enough development sites in the pipeline to fulfil their needs across the next five years. This is a national government requirement, designed to boost the supply of new homes.
Whilst the Oxfordshire Councils (including Cherwell District) had previously been given special dispensation from this requirement (instead providing a 3 year supply), this no longer applies. Cherwell cannot demonstrate a five year housing land supply, showing a need for more housing.
Purpose
As previously set out, this consultation is designed to keep local people informed and gather a diverse range of opinions on the design and layout of the development.
Whilst we understand that there are likely to be a range of views on the development and what should happen with the vacant brownfield site, we are pursuing a residential development. Therefore, the intention of this consultation is to ensure that the residential development proposed takes account of local perspectives, ensuring a higher quality development that best meets the needs of Bicester.
The consultation is now closed, but feel free to browse through the page and get in contact if you have any enquiries.
If you would like to get in touch with any specific questions, please feel free to contact us on info@rcaregeneration.co.uk or on 01905 887686
Please submit your response by Wednesday 30th June 2021
All feedback is anonymous, and we do not request your details as part of this process.
Proposed Elevations
Option A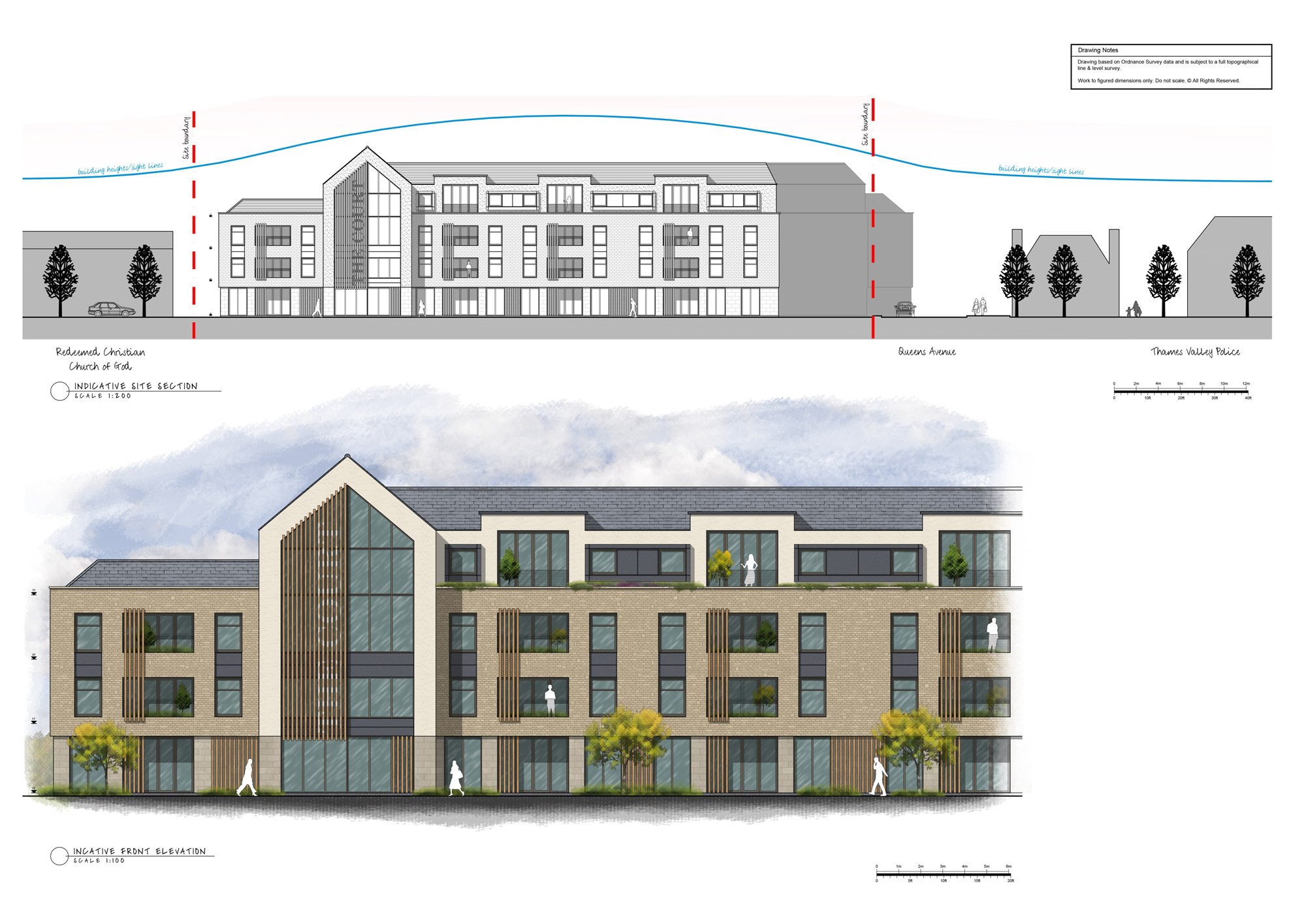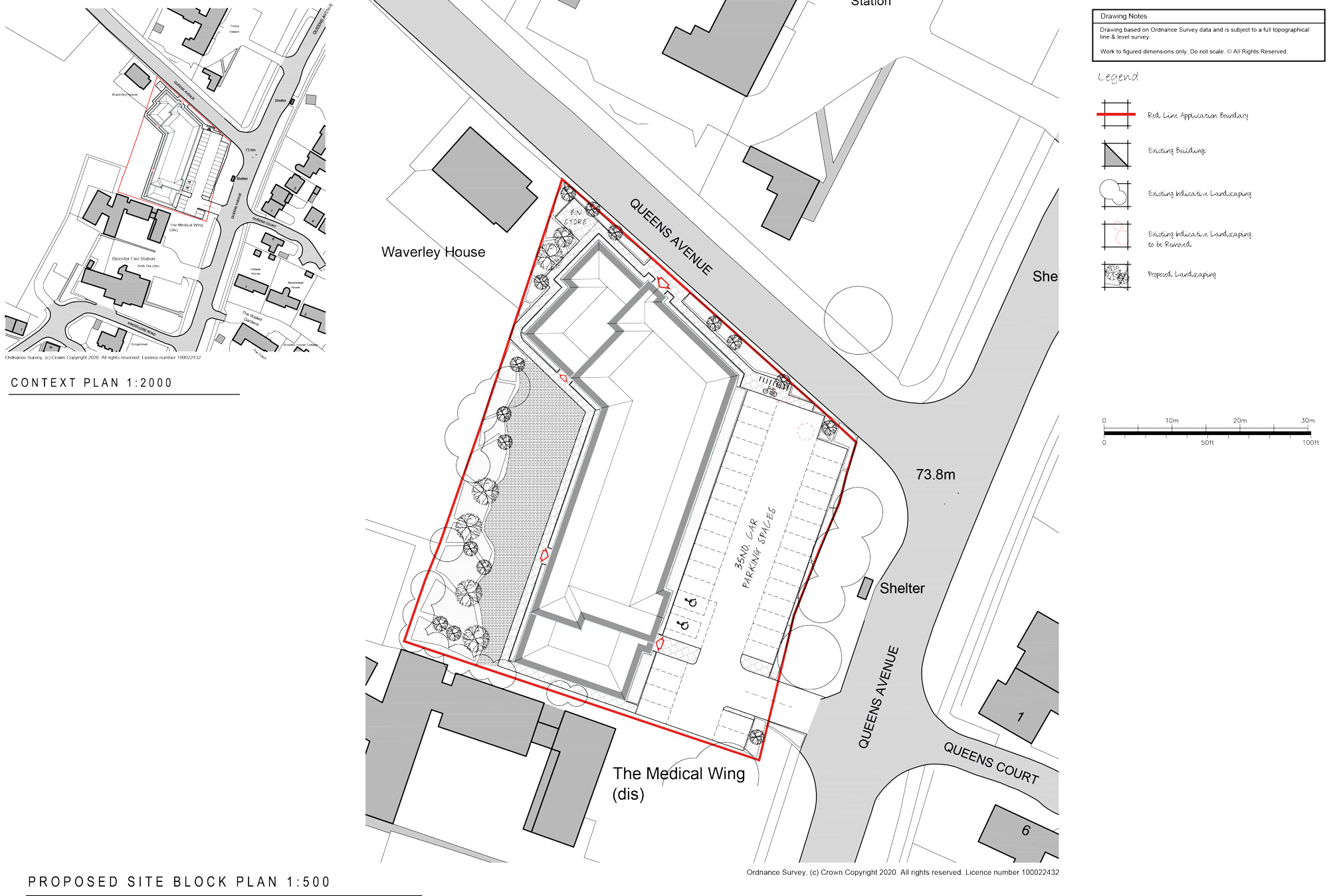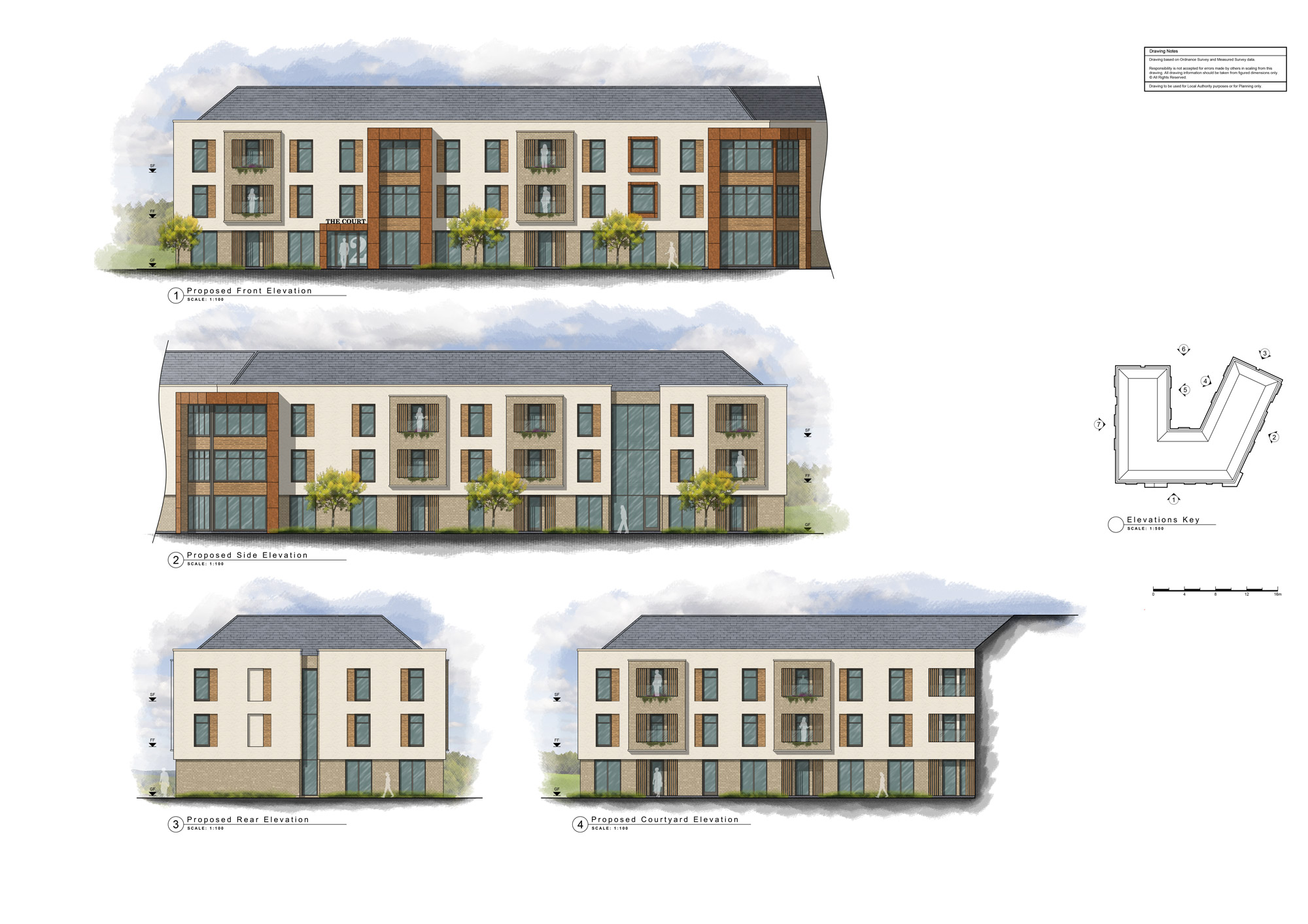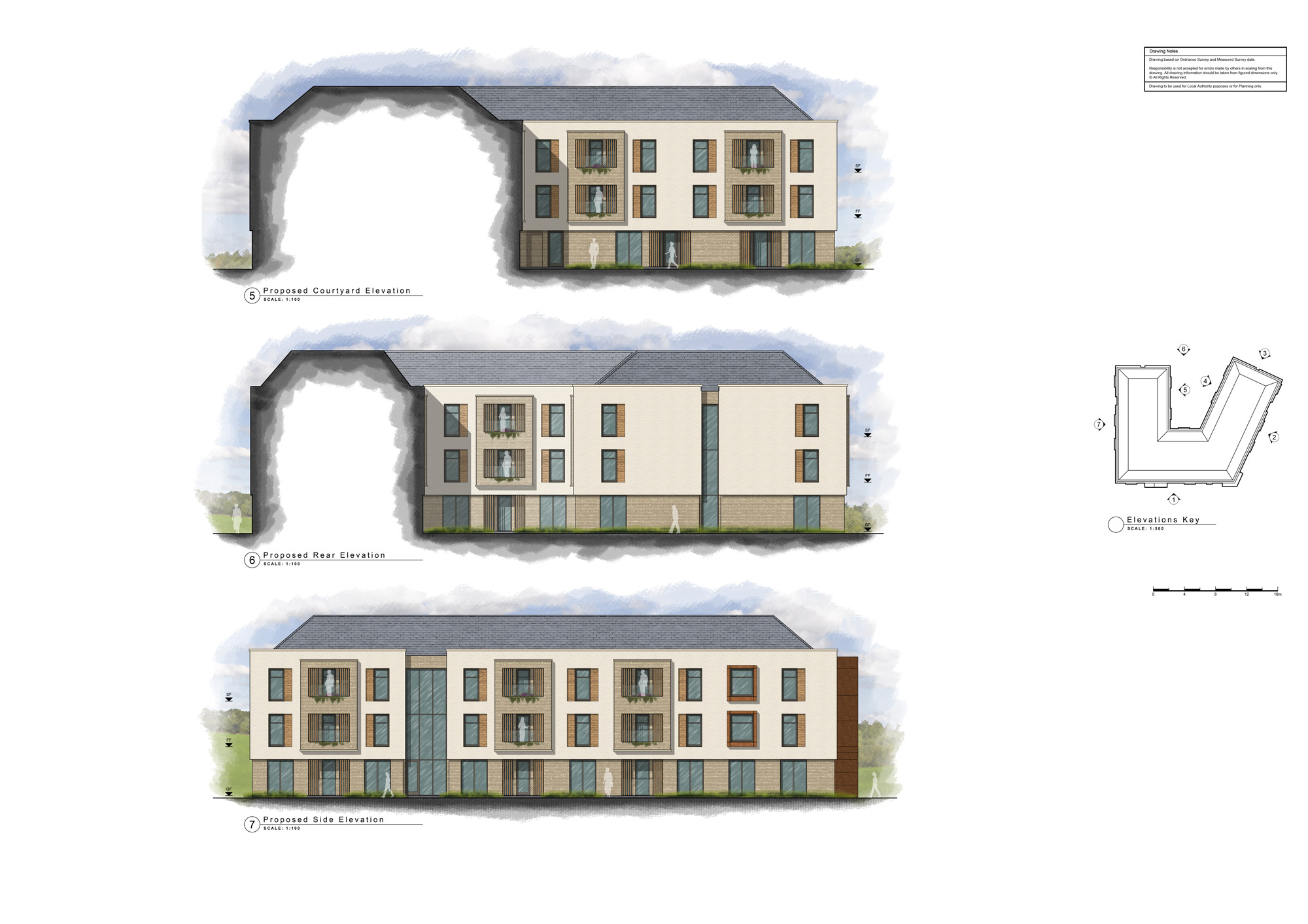 Proposed Ground Floor Plan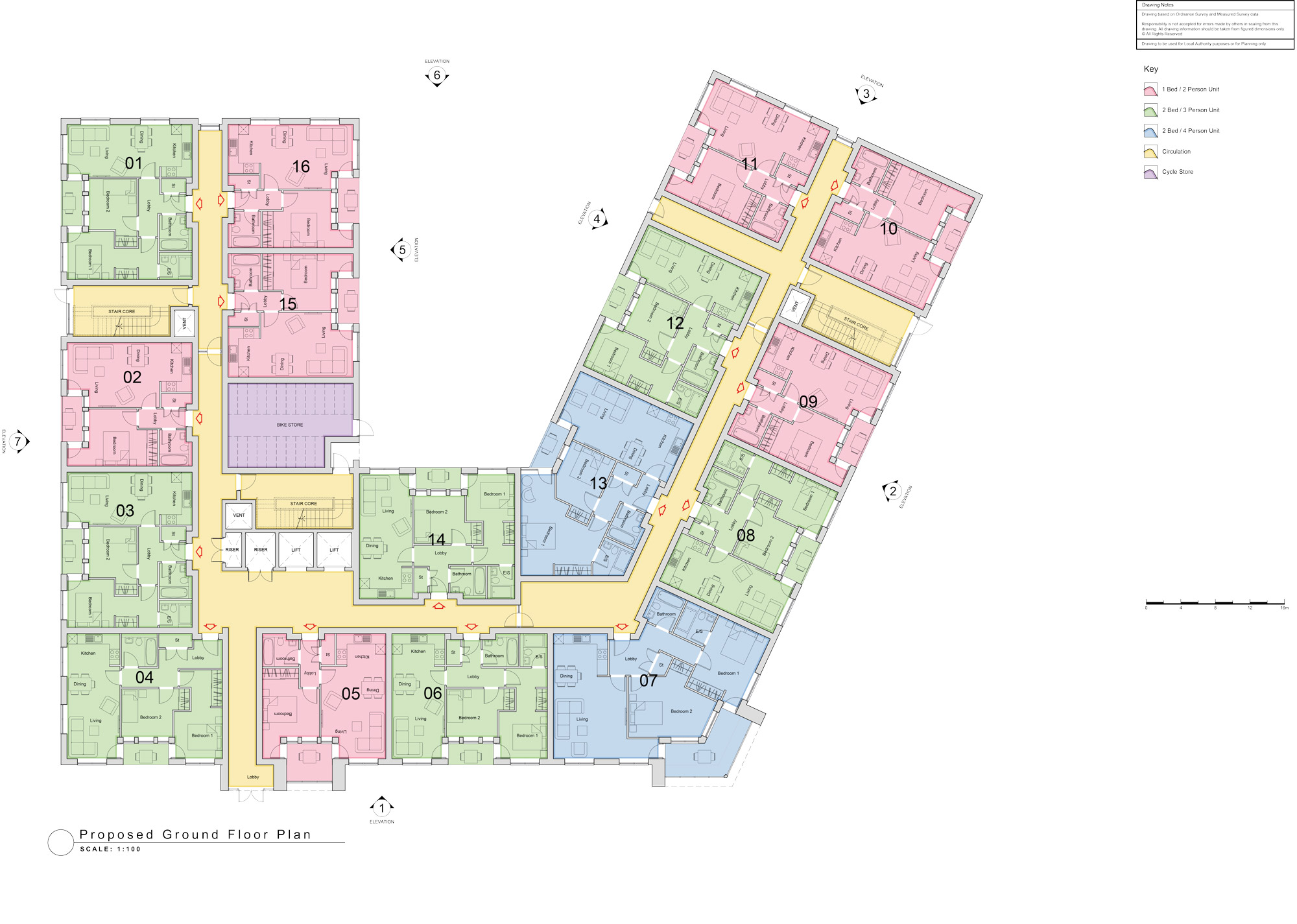 Proposed Site Block Plans